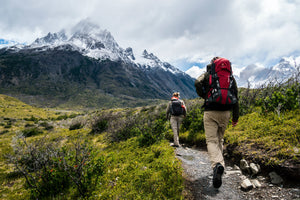 Rowdy Premium Products
Rowdy Prebiotic Bars and Collagen Protein Powders are for little leaguers and ultrarunners, active students and busy moms. They fuel the positive go-getter in you by promoting good gut health and delivering essential protein and prebiotic fiber. All our products are gut-healthy, low-glycemic, paleo, gluten-free and made with organic ingredients.
More info

"As a triathlete and college student, I am always looking for a quick snack to take on the go while being careful about the fuel I take in. For me, Rowdy Bars have been a healthy addition to my day to day lifestyle. I love throwing these bars in my backpack before leaving for class and for refueling before my next big workout."
Travis Wood, student and triathlete
"Yay! I have finally found a convenient food that is delicious and has a great macro balance without any negative ingredients! This combination is seriously so hard to find and I have tried so many things out there… the search is over."
Patricia Terranova, Body Lifter

"I love Rowdy Bars because the ingredients are simple, healthy, and fuel me no matter if I am at the gym or going on a long run outside. I have shared my fondness for Rowdy Bars with my running friends and family. Many have become avid fans. There are many energy bars out there, but now is the perfect opportunity to grab a Rowdy Bar, join the Rowdy Bar community, and get rowdy!"
Ryan Sullivan, athlete