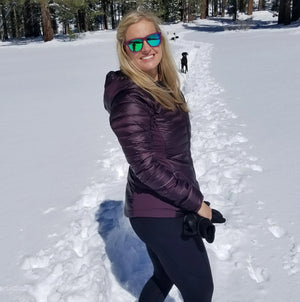 KELLIE'S STORY
"As a triathlete and outdoor enthusiast, I've always been mindful of what I put in my body. In 2013 I was experimenting with new recipes as part of a clean eating journey. Oddly enough, it was around this same time I started experiencing tremendous pain in my stomach. I discovered I had gallstones and after removing my gallbladder, I just wasn't the same. Shortly after, I was diagnosed with hypothyroid. I knew that digestive issues were at the root of it all and so instead of giving up on my clean eating journey I pushed on. I started researching new ingredients with positive health benefits and how to eat for and live with hypothyroidism.
I believe God put me through these health issues for a reason, and he put the dream in my heart to help other people like me who are struggling. One day I came across YaconRoot which became the foundation of all my cooking experiments and, now, the key ingredient for Rowdy Prebiotic Foods Company. We are a company committed to empowering people to better digestive health so they can restore balance and get back to being themselves, so they can get back to being Rowdy. "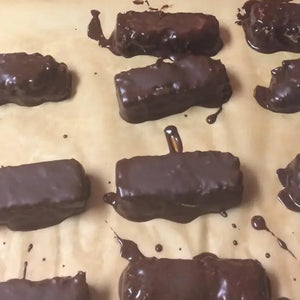 THE ROWDY ORIGINAL
Mindful eating and exercise has always been important to Kellie, and in 2013 she took it up a notch and started experimenting with clean eating recipes. She started with muffins—because who doesn't love those tasty, healthy cousins of cupcakes? Well, muffins quickly transformed into energy bites, which morphed again into homemade granola bars. After many gooey hours in the kitchen, she found herself perfecting the original Rowdy Bar, with the hopes of developing a snack that she could pack on backpacking trips with her husband, Erik. After all, he is the company's official taste tester!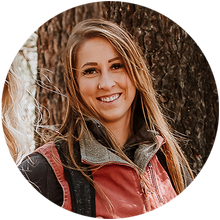 Hannah
BRAND MANAGER
Hannah, AKA, Brand Manager at Rowdy LLC, joined the team in early 2020. Born and raised in Reno, NV attended the University of Nevada Reno and obtained a Bachelor's of Science Degree in Communication Science. When she is not working with her beloved sisters, Kellie and Lisa, she is spending time with her husband and kids. Maintaining a healthy and active lifestyle has always been a focal point for her. Therefore, joining the Rowdy team was perfect! "Our goal is to work together as sisters and spread the knowledge of how to promote optimal gut-health. We are able to do that through our superfood prebiotic bars and powders."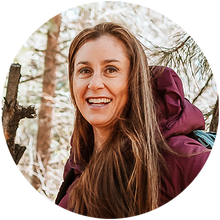 Lisa
ADMINISTRATIVE MANAGER
Lisa is the older sister and just like the other two, was born and raised in Reno, NV. In August of 2020, Lisa joined her sisters, Kellie and Hannah at Rowdy, LLC and took on the role of Administrative Manager. Our goals here at Rowdy, LLC are to create bars, and protein powders that are truly good for you and your tastebuds. Lisa is a mother of two and enjoys watching them play lacrosse. They also like to spend time together as a family in the outdoors, running and riding their bikes.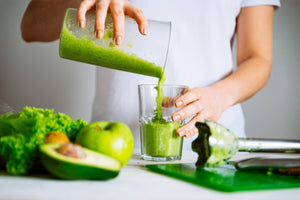 HUSTLE FORTH, FRIENDS.
Some of us wake up at 4 am to fit in a few laps at the pool, while others pull the night-owl shift managing online storefronts remotely from studio high-rises. Some of us are work-from-home super parents and others are shaking hands and signing deals in a different city each week. We're all uniquely kicking butt, and we need a food that can keep up with us.
Rowdy is for the doers, dreamers and the status-quo shakers. People like you who recognize the power of their ideas and put'em to work. People who see the value of time and pledge to never waste a moment.
When you're hungry and on-the-move, make sure you've got good-for-you snacks to nosh on between meals so you can keep moving, keep doing and keep being rowdy.