 The Rowdy brand is about embarking on adventures, about accepting challenges, about persevering daily. We like to help people get Rowdy.
We want to help people achieve their goals, whether that means running their first marathon or participating in the biggest tournament of the year. That's Rowdy to us. Below is a sample of the efforts we take continually to help Rowdy individuals.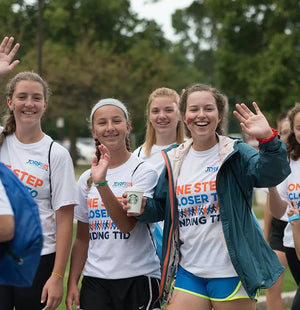 JUVENILE DIABETES RESEARCH FOUNDATION (JDRF)
JDRF has been leading the fight for new therapies and a cure to Type 1 Diabetes since the 70's," said Rowdy Bars CEO Kellie Lee. "We are so proud to be partnering with such a vital organization, and that our bars are able to make a difference in the lives of those managing Type 1 Diabetes." Learn more about our Rowdy Bars partnership with JDRF.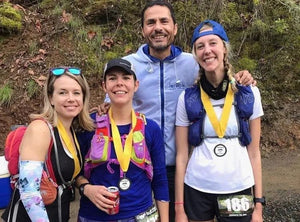 HELPING ATHLETES CROSS THE FINISH LINE
We believe all athletes should have the resources to achieve their wildest goals, so we sponsor athletes by supplying them with a monthly stash of Rowdy Bars—providing sustainable fuel for their training, so they can live out their dreams. If you or someone you know is getting Rowdy, apply by emailing sponsorship@rowdybars.com.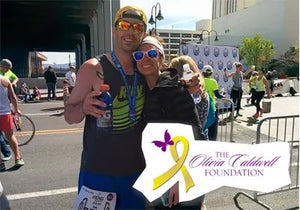 THE OLIVIA CALDWELL FOUNDATION
The Olivia Caldwell Foundation was founded by Brett and Katie Caldwell after the passing of their 20-month old daughter, who battled brain cancer for most of her precious life. The Olivia Caldwell Foundation is devoted to raising money for research and treatment of pediatric brain cancer and to raise awareness. Learn more about the foundation on their website.
Check Back To See More
Rowdy is on the rise and active in our efforts to support others in the community.
Check back on this page for updates to see what we're up to and how we're spreading the love.